Chinese Armorial Registration Certificates
The seal of The Chinese Armorial is a Chinese-style square seal, in contrast to to the round, wax seals used in Western documents.
The Chinese Armorial started issuing registration certificates in May 2013. Registration certificates will be in the form of pdf files sent to armigers via email. The armiger can then print the certificate if so desired. The size of the certificates is the North American letter size (8 1.2 inches x 11 inches), but they can be printed on the A4 paper too.
There is no charge for a certificate in pdf format.
In most cases, there will be one certificate per heraldic device (e.g., coat of arms, badge, standard).
Certificates are being sent to armigers over time. If you have not received a certificate by August 31, 2013, please inquire with the Editor at dmakTO@rogers.com.
A hand-signed, paper certificate can be made for each registration. There will be a fee for paper certificates. Further information about paper certificates will be posted on this website in the future.
Here are some of the registration certificates that have been issued issued: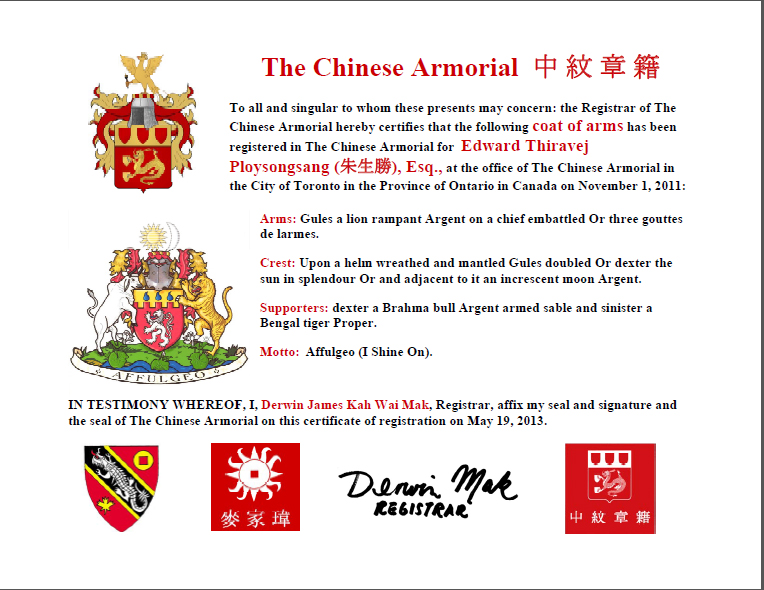 Edward Thiravej Ploysongsang coat of arms
Ian Carlo Lim Macalisang coat of arms