Rigel Ng
Singapore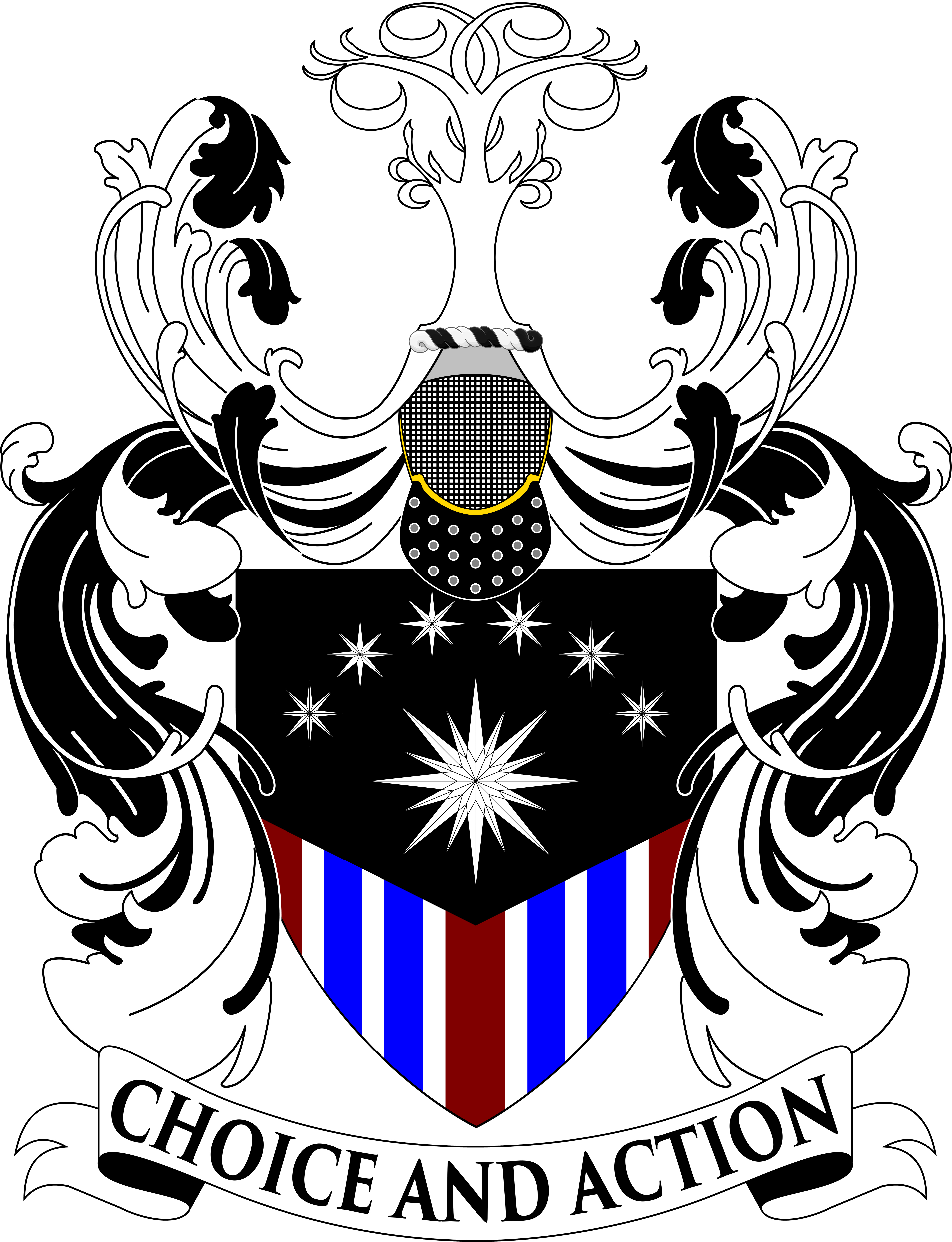 Artist: Rigel Ng
Registered in the Chinese Armorial on September 2, 2021.
Arms: Per chevron inverted sable and gules, in chief six mullets of eight points in arch above a mullet with eight greater and eight lesser points argent, in base two pales argent charged with a pallet gemel azure.
Crest: Upon a fencing helm a tree blasted fructed of crescents argent.
Motto:  Choice and Action
Assumed: in Singapore, 2021.
Background and History:
The sixteen-pointed silver star and the six smaller eight-pointed stars on the black field are the signs of Orion the hunter. The central star symbolizes the star Rigel, the armiger's namesake, in the constellation Orion. The two sets of three silver and two blue columns on each side of the shield symbolize the armiger's service in the 3rd Battalion, Singapore Guards. The silver tree is a dignified symbol of the memory of old when the world was young. The waning silver crescent moons symbolize the past and memory of life.